Why you must have screen capture Tool.
Updated: Mar 30
How often have you needed to take a screenshot or add additional context to an image? It happens quite often, doesn't it?
Whether you're an IT professional, a salesperson, or just about anyone who uses a computer, you need to read this.
Let me introduce you to Snagit 2022.
You'll learn everything you need to know about it at the end of this article.
Let's get started!
For me, Sangit has been a rewarding experience
With just a few arrows on a screenshot, Snagit helped my support team break the language barrier with international employees. Isn't that awesome?
TechSmith offers Snagit 2022 under its brand. The main purpose of Snagit is to take screenshots and record videos, and how she does it is just incredible.
Snagit is currently only available for Windows and Mac, with full functionality for a 15-day trial period.
Unfortunately, there is no app for iOS or Android.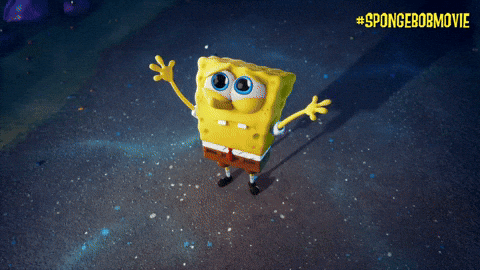 The software is quite powerful. There are plenty of options. Definitely a lot of features! Here are some of my favorites.
Smart Move - Automatically make objects in your screen captures movable
Text Replace - Change the words, font, colors, and size of the text in your screenshots without having to redesign the entire image.
Annotations- Annotate screen grabs with professional markup tools.
Grab Text - Extract the text from a screen capture
Panoramic Scrolling Capture - Take a full-page, scrolling screenshot
Animated GIFs - Turn any short recording (.mp4) into an animated GIF
Recording - Screen, Camera and Audio recorder
Create from Templates - Use pre-made layouts inside Snagit to create visual documentation, tutorials, and training materials.
And much more...
In addition, I liked being able to share screen captures directly with my daily apps like Slack, Twitter, Outlook, Gmail, and YouTube. It's really a time saver.
What's new in the 2022 version is the ability to save screen shots and videos directly to the cloud, and access them from anywhere. It supports all major cloud providers, like Dropbox, Google Drive, and OneDrive
Box

Dropbox Business

Dropbox Personal

iCloud (Windows only for now)

OneDrive for Business

OneDrive Personal
In this version there is also a Cross-Platform File Format, which allows you to open and edit the same Snagit files on both Windows and Mac computers.
Pricing
The cost of Snagit 2022 license + first year of maintenance for an individual is 63$ and you will get a free upgrade to the next version (a $63 value) and an annual renewal cost of $12.60.
It's not cheap, but it's not too bad either.
SECURITY.
Based on the information on the website about the security of the product, I understand that it complies with all applicable laws. This includes the General Data Protection Regulation, or GDPR, of the European Union.
You can find more information about security and privacy by clicking these links:
TechSmith Data Processing Addendum
GDPR Compliance and TechSmith Products
Stay current.
I recommend visiting this URL to stay up to date with the changes and releases
Now for the fun part! Demo Time.
We appreciate you taking the time to read. We encourage you to join our forms and groups to make our community even better.